Hunt Package Rates & Dates
Our private land elk hunts take place in Unit 46 which is located in North Central New Mexico. This unit consists of nothing but private land. That means the animals in this unit do not face much pressure and you won't have to jockey for position with other hunters. Bulls ranging from 270-330 inches have been harvested in this area. Better yet, our guides have spotted many elk that range up to the 360 inch class. All elk tags in Unit 46 are 100% guaranteed landowner tags with no draw needed, and all of our hunts are 100% fair chase.

The package prices below are for one person and include: Lodging, meals, snacks, private land owner tag, guide, field dressing of harvested animal and animal recovery. Click here to learn more about our meals and lodging.
Not included in your package: New Mexico State Hunting License (available online at wildlife.state.nm.us) and guide gratuity. Remember, your guides work hard for you, so please be sure to reward their efforts.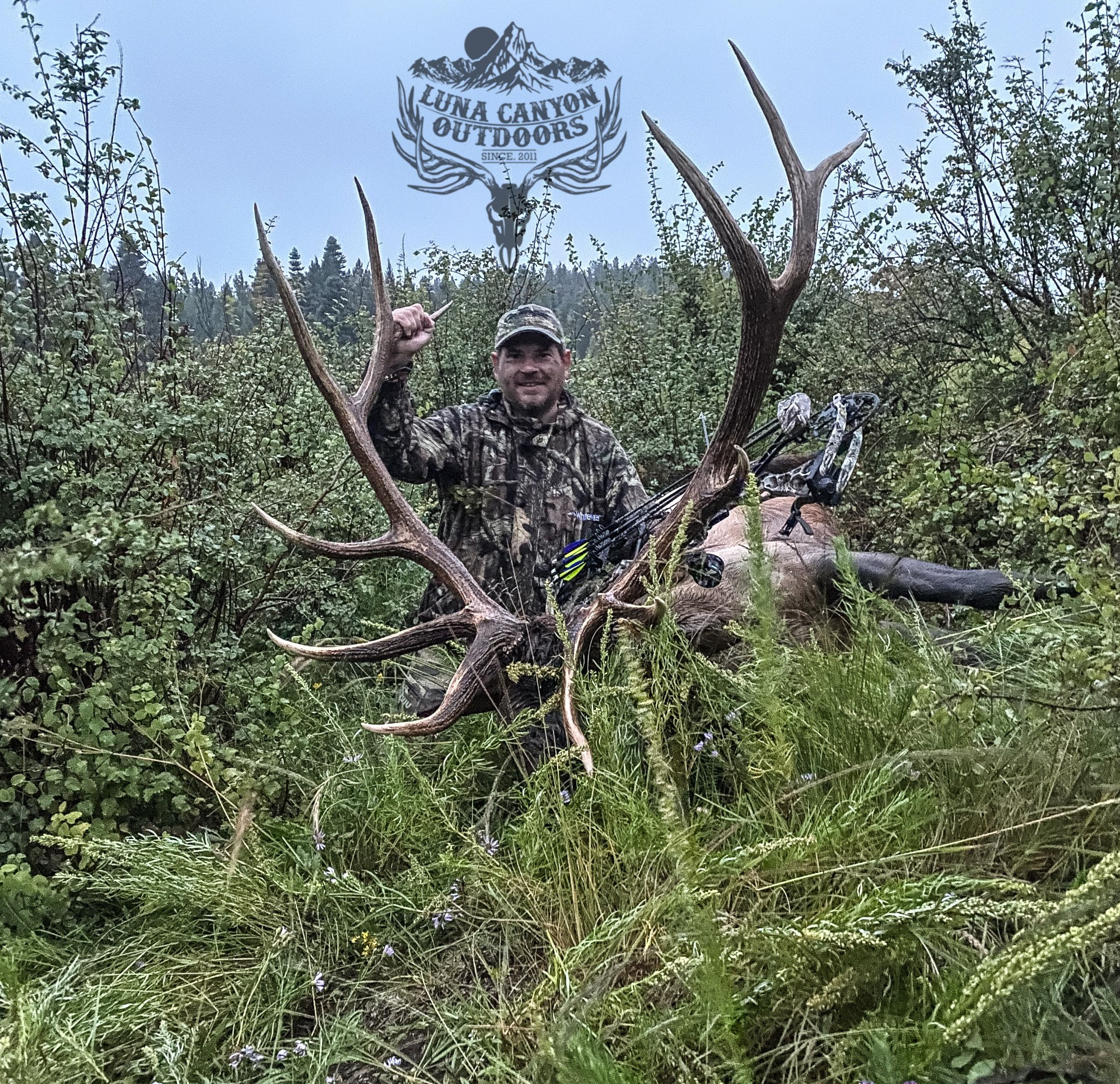 Archery Hunts - Either Sex
If you've never experienced a Rocky Mountain Bull Elk hunt during the rut, then now is the time to come and give it a try. A hunt that you surely will not regret with Luna Canyon Outdoor Adventures. Our archery season runs Sept. 1 through Sept. 24 each year. This is one of the most thrilling times to hunt and harvest an outstanding mature bull. Cold weather brings the bulls into rut and gives us the best opportunity to call in the bulls and get up close and personal.
Hunters on an archery hunt, can harvest either sex of elk, however, we always try for a bull elk unless the hunter prefers a cow. Hunters purchasing the archery hunt package will arrive on Friday at 12 p.m. The package includes 4 nights (Fri through Tues night) and 5 full days of hunting (Sat through Weds). Hunters will depart on the Wednesday after they complete their day of hunting.
September 1 - 24
$6,500 per hunter, per 5-day hunt